You know when you have those days that are just "off"? There's no real reason for feeling anything less than stellar, but it starts, creeps up on you and then there's no real way to get rid of it?
I think that I found a way. I'll let you in on the secret, only because we're all so close. It involves red wine, The Office, and dinner with my manfriend.
It's been a fairly regular Tuesday (and I almost typed Monday — it's been that kind of day, people!) but watching The Office's Dundee party makes this Tuesday pale in comparison. Once I got home, everything started to fall into place. And I felt much better about my wine consumption after watching a drunken Pam accept her Dundee.
Afterward, Thomas and I went to 80th and Ivy on 17th Ave, and I gotta say, their food is amazing. My gluten free flatbread was amazing, and even Thomas said it's better than most gluten-y crusts he's had. NOM. Add some wine and some lamb (for the man) and it was delightful!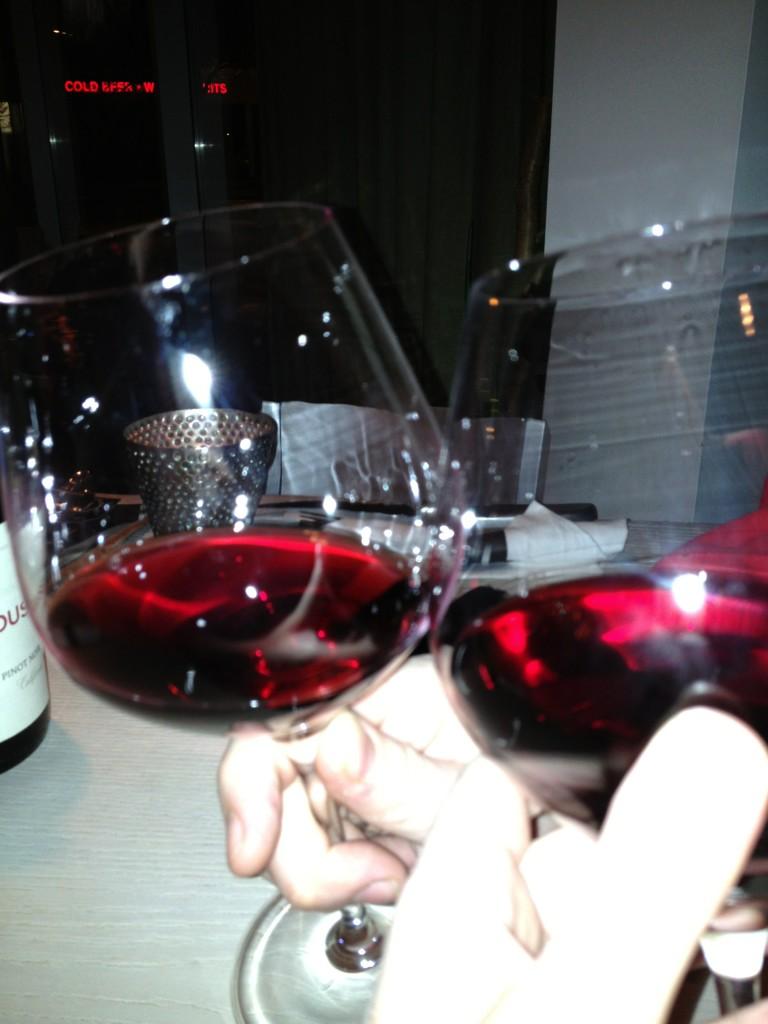 Came home, played a little Warcraft (leave it), and now I'm blogging and he's finishing up a game.
Overall, a good way to shake off the Tuesday "meh"s. I'd recommend it wholeheartedly! And definitely check out 80th and Ivy if you want a great bite in #yyc. (And no, they didn't buy my dinner for me to say that. I just really liked it!)